This memorial website was created in the memory of our loved one, Debbie Slusher who was born in Arizona on August 25, 1952 and recieved her angel wings on March 12, 2007 of cancer. Debbie was 54 years young and we will remember her forever.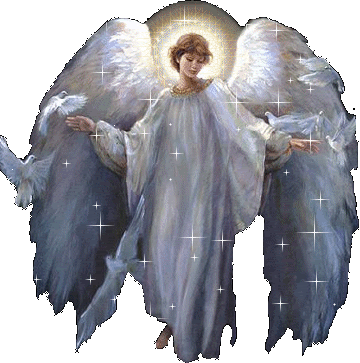 I miss you so much Debbie. I brought you some of your bears on your birthday. I made the shelf's and the photo and candle just for you. Now you can keep your bears with you. Come visit me soon O.K. Monkey Butt. I know your birthday was great cuz you got to spend it with all the angels I make photo's for, and there a quite a few of them. I love you and thank you for being the best friend ever.
Debbie's Angel Friends


DEB,
I MADE A LITTLE WISH LAST NIGHT,
I DO HOPE IT COMES TRUE
I WISHED FOR SOMETHING SPECIAL,
SOMETHING JUST FOR YOU.
I LOOKED UP INTO THE NIGHT'S SKY AND BECKONED TO THE WISHING STAR,
"I WISH I MAY, I WISH I MIGHT"
I WHISPERED FROM AFAR....
I WISHED FOR YOU THE SWEETEST DREAMS
TO FILL YOUR HEAD AT NIGHT,
AND MAY YOUR LOVING HEART BE FILLED
WITH HAPPINESS,WARMTH AND DELIGHT.
FOREVER HOLDING YOU AND YOUR LOVING BEST FRIEND KATHIE
WARMLY IN MY HEART.
I know you wanted to be here for this special day when your son went to his prom. But I also know you were right there with him. He is so grown up Debbie. This was taken in 2008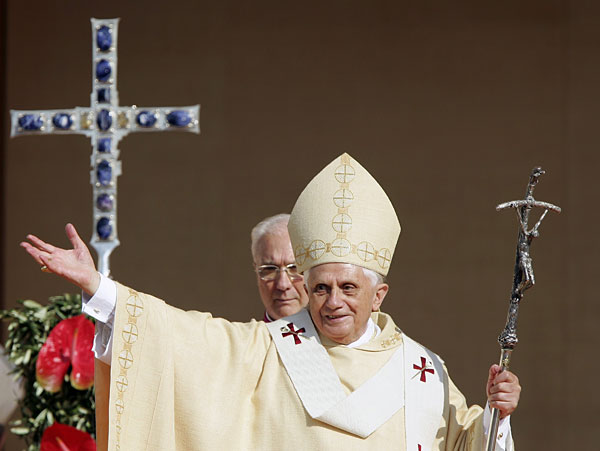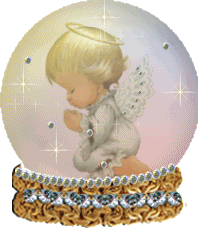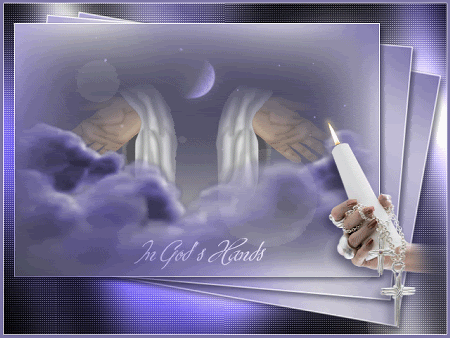 My loving sister Julie




The light of Debbie's eyes was her only child as we call him buba
from the get go. His given name is Dennis Slusher








I was given the greatest gift by the King family. They sponcered Debbie's site so that her memory will live for ever. Tammy King lost both of her brothers and said that she would never be able to buy either of them a Birthday or Christmas gift again, so she wanted to do this in there honor.
Please stop by there site and light a candle.
jeff-schulz.memory-of.com


Dan-Schulz.memory-of.com
It's a purple monkey for my monkey ass!




THANK YOU SO MUCH DEBBIE S.

Debbie is loving this for sure
Thanks Tammy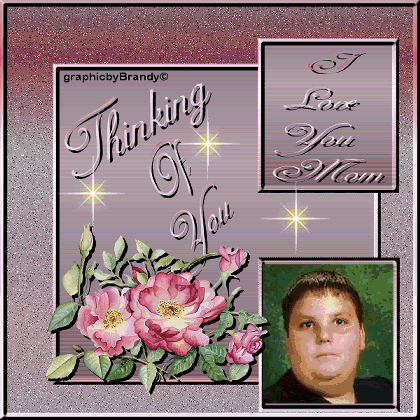 IN LOVING MEMORY OF MY BEST & DEAREST FRIEND, DEBBIE SLUSHER... I LOVE & MISS YOU & WILL ALWAYS KEEP YOU CLOSE TO MY HEART,
LOVE, KATHIE


LITTLE DID I KNOW THE ANGELS WOULD CARRY YOU HOME TODAY, I THOUGHT I'D HAVE MORE TIME TO TELL YOU ALL THE THINGS I HAD TO SAY. JUST ONE MORE TIME TO SEE YOUR SMILING FACE AND HEAR YOU LAUGH ONCE MORE,OH WHAT I'D GIVE TO HAVE THIS CHANCE AND HOLD YOU LIKE NEVER BEFORE.WHEN GOD SENT YOU INTO MY LIFE ALL MY DREAMS CAME TRUE AT LAST, FOR YOU WERE THE DEAREST AND BEST FRIEND AND YOU SHALL NEVER BE MY PAST. I'LL HOLD YOU CLOSE INSIDE MY HEART AND YOUR MEMORY SHALL LIVE ON, NEVER WILL I THINK OF YOU AS BEING REALLY GONE. FOR SOMEDAY WE'LL BE TOGETHER AGAIN FOR ETERNITY, BUT UNTIL MY TIME ON EARTH IS THROUGH...WILL YOU PLEASE WATCH OVER ME. EACH TIME I LOOK IN BUBBA'S EYES, I'LL SEE YOU STANDING THERE, PURPLE ROSES I WILL SEND ON WINGS OF TEDDY BEARS. EACH TIME I OPEN MY EYES AS MY DAY BEGINS TO START, I KNOW GOD HAS YOU IN HIS KEEPING AND I HAVE YOU IN MY HEART

"WRITTEN BY DAWN ELMORE




Brandy thank you so much.






Bubba
Your mom loved you more than life it self,
and she faught so hard to the bitter end to be here
with you.
Just know that when you truly need her all
you have to do is close your eyes and
she'll be right there.
We love you with all our hearts and
will always be here for you.
Love you,
Kathie & Tristan







"FOR MY LIL' LOVER, BUBBA"

DEAREST SON,
I SEE HOW MUCH YOU MISS ME AND WISH I WEREN'T GONE.
I TOOK A PART OF YOU WITH ME THE DAY GOD CALLED ME HOME. PLEASE TRY TO UNDERSTAND DEAR SON,THAT WE'RE NOT THAT FAR APART, FOR I'LL BE FOREVER NEAR BECAUSE I HAVE YOUR HEART. I KNOW THERE'S TIMES YOU FEEL THERE'S NO REASON TO GO ON, YOU WISH YOU COULD BE WITH ME, AND YOU HAVE BEEN ALL ALONG. JUST BECAUSE I WENT HOME AND I'M IN THE MASTER'S HANDS DOESN'T MEAN I'M NOT STILL WITH YOU... BESIDE YOU'S WHERE I STAND. PLEASE TRY TO UNDERSTAND DEAR SON, THAT I'LL ALWAYS LOVE YOU SO, I CAN'T STAND TO SEE YOU HURTING AND THERE'S SOME THING YOU SHOULD KNOW. EACH TIME YOU FEEL THE SUNSHINE UPON YOUR LOVELY FACE, IT'S ME SMILING DOWN UPON YOU AND TOUCHING YOU WITH GOD'S SWEET EMBRACE. EACH NIGHT YOU'RE SAD AND LONELY AND THE
TEARS YOU CAN'T CONTROL. I'M RIGHT THERE BESIDE YOU AND I NEVER WILL LET GO.. GOD WASN'T TRYING TO HURT YOU BY CALLING ME HOME SO SOON, THERE'S JUST PLANS THAT HE HAD FOR ME THAT NO ONE ELSE COULD DO. I WANT TO THANK YOU DEAREST SON, FOR ALL YOU GAVE TO ME, BUT MOST OF ALL, I THANK GOD BECAUSE YOU'RE THE BEST SON ONE COULD BE. SO, EACH TIME YOU THINK OF ME AND TEARS FILL YOUR EYES,WHEN YOU FEEL LIKE GIVING UP, JUST LOOK UP TO THE SKIES. LIFE ON EARTH IS HARD, I KNOW, BUT YOU MUST BE SO STRONG. FOR I'LL BE FOREVER WITH YOU UNTIL GOD CALLS YOU HOME. I LOVED YOU FROM THE START AND I LOVE YOU STILL, PLEASE DON'T GIVE UP SON, FOR IT'S JUST NOT IN GOD'S WILL. I NEVER WILL FORSAKE YOU, I'LL BE THERE EVERYDAY, I'LL HOLD YOU IN MY ANGEL WINGS AND GUIDE YOU ON YOUR WAY. ALTHOUGH, I'M GONNA GO NOW, REMEMBER IT'S NOT FOR LONG.
FOR I'LL STAND BESIDE YOU THROUGH IT ALL AND I'M NEVER
RELLY GONE. I LOVE YOU MORE THAN WORDS CAN SAY AND I HATE TO KNOW YOU FEEL SO LOST. JUST REMEMBER WE WILL MEET AGAIN CAUSE JESUS LEFT THAT CROSS.

WRITTEN BY DAWN ELMORE...
IN MEMORY OF DEBBIE SLUSHER
WRITTEN FOR HER ONE AND ONLY CHILD
DENNIS (bubba) SLUSHER









IT ONLY SEEMS LIKE YESTERDAY SINCE YOU WENT AWAY, GOD CALLED FOR YOU TO EARN YOUR WINGS,OH HOW IT BROKE MY HEART THAT DAY! AS TIME GOES BY I WONDER IF THINGS WILL GET ANY EASIER FOR ME... WHY DID YOU HAVE TO GO AWAY, JUST TELL ME HOW CAN THIS BE? LIFE CAN SEEM SO UNFAIR WHEN WE LOSE THE ONES WE DEARLY LOVE, YOU FIND YOURSELF WONDERING JUST WHAT YOU'RE WORTHY OF. ONE MINUTE ALL YOU LOVE IS THERE AND IN AN INSTANCE IT'S ALL GONE, ALTHOUGH I HAVE YOUR MEMORIES, HOW CAN I CARRY ON? I KNOW A PART OF YOU IS STILL HERE WITH ME AND WILL FOREVER BE, INSIDE MY HEART I CARRY YOU AND ALL YOUR MEMORIES. EACH TIME I FEEL I'M ALL ALONE & THAT YOU'RE FAR AWAY... I'LL LOOK INSIDE THIS HEART OF MINE,WHERE YOU'LL FOREVER STAY!


"WRITTEN BY DAWN ELMORE"...3-07-07


Thank you Ruth I know Debbie will love this.





Our Father who art in heaven, hallowed be Thy name, Thy kingdom come, Thy will be done, on earth as it is in heaven, give us this day our daily bread and forgive us our trespasses as we forgive those who trespass against us and lead us not into temptation, but deliver us from evil, for Thine is the Kingdom, the power and the glory, forever and ever.
Amen.